Tips to Finding the Best Commercial Restoration Company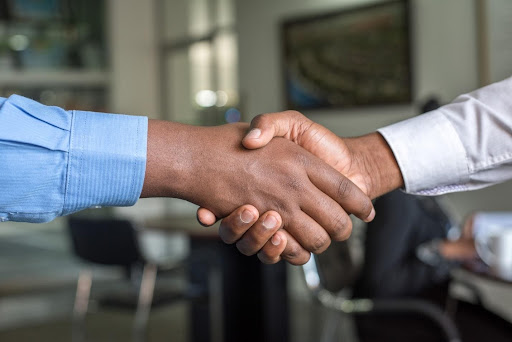 Finding a commercial restoration company can be an overwhelming task – especially if your building or store has already been struck by a disaster. You should also know that not all restoration companies have the expertise to restore commercial properties. Therefore, if water damage or another disaster has completely or partially closed down your business, you should do some homework and find out the best options before signing on the dotted line. 
Even if your property does not need immediate restoration, it is always a good idea to plan ahead so you would know exactly who to call when things go sideways. A professional restoration company will mitigate the damage and help your business get back on track so you can serve your customers without any delays.
Here are some tips on how to find the best commercial restoration company.
Look for a Local Restoration Company
Restoration companies act as first responders for your property. Therefore, it would be best to find a service that is local to your area. Choosing a restoration company in the vicinity of your store or office will also give you peace of mind as the crew won't have to drive around the entire city to access your location during an emergency. 
The sooner the restoration services reach your property, the sooner they can assess the situation and prevent further damage. Timely intervention can not only save you a lot of money in repairs and replacements but also significantly cut down the restoration time.
Another benefit of hiring a local company is that they are likely to be familiar with the common causes of water damage in the area. They can pinpoint the major issues related to the terrain and help you overcome them effectively. 
If you live in Akron, Canton, Cuyahoga Falls, Louisville, or surrounding areas, 911 Restoration of Akron-Canton can provide you with the best commercial restoration services. 
Check Licensing, Insurance, and Certifications
Always choose a commercial restoration company that is licensed, insured, and bonded. 
Reputable firms do not hesitate to share this information with prospective clients. So, if you cannot find sufficient information online, it is always good to go directly to the source and find out if they are equipped to handle such jobs.
If a company is licensed, that means it has met the rules and industry standards required for the profession. In addition, it indicates the contractor is not currently embroiled in a legal dispute over the company or its services. Meanwhile, working with an insured restoration company would protect both you and the professionals working on site. If something goes wrong during the restoration process or if someone gets hurt, the company's insurance provider would cover the related costs. 
Lastly, certifications ensure the technicians at the professional restoration company have received adequate training and are thus qualified to take on your project. 
Find a Company with a Quick Response Time
When it comes to commercial restoration services, working with a company that promises a quick response and turnaround time is always recommended. Moreover, it would be best if you strived to find a contractor who takes calls at all hours of the day throughout the year. After all, you never know when a disaster could strike and damage your property.
Whether you are dealing with a leaking ceiling, a flooded basement, or an overflowing toilet, it is important for a professional restoration company to respond quickly and stop the situation from getting worse. They should also be able to restore the site as soon as possible because the longer the water sits inside your property, the more likely it is to cause structural damage. 
Keeping this in mind, the team of experts at 911 Restoration of Akron-Canton makes sure to reach your location within 45 minutes or less.  
Check-In With Your Insurance Provider
The best commercial restoration companies work with all leading insurance providers in the region. However, it is always good to check in with your business' insurance company to determine which aspects of restoration services they might cover. Moreover, it would help if you also considered contacting your shortlisted commercial restoration services to find out which providers they may work with.
Carrying out this important step preemptively can save you from a major headache if things take a turn for the worse.
911 Restoration of Akron-Canton understands how stressful it can be to negotiate the details of a claim with the insurance company when your property has suffered major damage. Therefore, our experts make sure to take care of everything and answer any questions you may have about the situation at hand. 
Don't Forget to Check the References
You can also ask your potential restoration partners for a list of references or customer testimonials. It would help you learn more about their professional conduct and quality of services. If you know someone in your family, friends circle, or neighborhood who has worked with your chosen restoration service in the past, please pick up the phone and give them a call for a firsthand reference.
Furthermore, social media platforms also offer a unique insight into the values of a company. You can easily browse their customer reviews on Google, Facebook, Yelp, LinkedIn, and other websites to determine if you are making the right choice. 
Hire 911 Restoration of Akron-Canton Today!
The IICRC-certified professionals at 911 Restoration of Akron-Canton can give your business a fresh start after a major disaster. We provide a wide range of commercial restoration services to our clients, including water damage restoration, fire damage restoration, puff back cleanup, mold remediation, sewage backup cleanup, sanitization and disinfection, and more. 
For more information about our residential and commercial restoration company, please feel free to contact us.