Water Damage Restoration in Akron-Canton
911 Restoration of Akron-Canton – Water Damage Experts
Our water damage restoration technicians in Akron-Canton will check your flooded basement and eradicate any remaining moisture that may pose a hazard to your property. We know how stressful it can be to deal with a toilet overflow, ceiling leak, or extensive flooding. We are here to provide peace of mind, so feel free to contact 911 Restoration to get a professional restoration job done.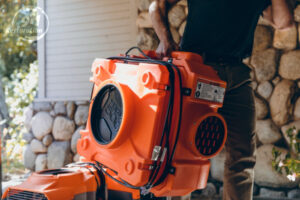 They will arrive at your property within 45 minutes to assist with inspection along with water removal, flood cleanup, and mold decontamination methods if required. After a flood occurs, it is important to get your property thoroughly sanitized and examined by mold decontamination experts.
Our water and fire damage restoration specialists are IICRC certified and trained. They will come well-equipped in less than 45 minutes of your call and provide you with fast relief.  Rest assured, we will restore your property to its previous state so that you can make a fresh start with minimal disturbance or disruption.
Our commitment to professionalism, end-to-end solutions, reliable service, and attention to detail have earned our customers' trust and respect. At 911 Restoration of Boise, our experts handle every aspect of your property damage, from a free visual inspection to water removal, deep cleaning, repairs, and final coat of paint. Hence, you can have the peace of mind that your property will be restored in the fastest time to your complete satisfaction.
Water Damage Restoration Services in Akron-Canton
If you're dealing with a flooded basement, ceiling leak, or burst pipe, 911 Restoration of Akron-Canton can help restore your property in no time. We strive to provide excellent customer service and communication so you know exactly the water damage restoration services you'll be receiving. Our flood cleanup technicians are trained to work efficiently to dry your property and extract water from a toilet overflow, flooded basement, or other areas. In addition, they are also trained to tackle mold infestations and can assist with same-day mold removal in Akron.
As a nationwide disaster restoration company, we specialize in water damage restoration.  However, we also provide other solutions such as sanitization, mold decontamination, puff-back cleaning, and smoke removal in Akron. We are experts in water damage restoration projects, including mold remediation, mold removal, sewage cleanup, and flood cleanup. Our water damage restoration technicians are certified to handle water damage restoration and any other projects.
When you need damage restoration services, depend on 911 Restoration to give you a Fresh Start!
911 Restoration is a licensed, certified, and bonded disaster and water restoration company.  We offer water damage restoration, flood cleanup, smoke removal, mold remediation, commercial damage restoration, and more.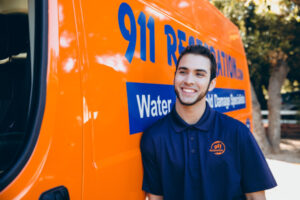 As a nationwide restoration company, we specialize in a variety of projects such as sanitization, deep cleaning, mold decontamination, and full property restoration projects in Akron and surrounding areas.
Moreover, we provide same-day service to residents and commercial property owners in Akron, Canton, and Louisville. When you professional restoration services after a disaster — we can help.
Tornado Damage Restoration
Extreme weather strikes when it is least expected. Hail storms, like wind storms, tornadoes, and even ice dams, are known to inflict property damage. We are experienced in tornado damage restoration and the process that goes along with it, and we are here to guide you through the processes necessary to get your home back to its original condition.
Our staff at 911 Restoration of Akron-Canton are trained to detect tornado damage. All homeowners are eligible for a free, no-obligation tornado damage assessment. If your home has been damaged by a tornado, we can help you navigate the insurance claims procedure and restore your home appropriately.
Sanitization Services & Disinfection Solutions
It's no doubt that COVID-19 has placed a larger emphasis on the need for restoration companies that offer quality sanitization services. With this in mind, many residents and property owners are turning to professional restoration companies that offer quality sanitization services and disinfection solutions.
As a matter of fact, sanitization has always been a priority for us. Your health and safety mean a lot to us, and we are honored to offer quality disinfection and sanitization services. In addition to ensuring an odor-free and clean environment, we utilize professional-grade sanitization and disinfection solutions to restore our property.
Likewise, if our sanitization technicians suspect mold at your property, they can assist with quality mold remediation services as well.
We're here to help restore peace of mind by offering professional sanitization services and disinfection solutions in Akron, Canton, and surrounding areas. The next time you find yourself in need of same-day emergency disaster restoration, contact 911 Restoration of Akron-Canton to get a Fresh Start!
Mold Removal from Water Damage in Akron-Canton
Mold can grow wherever there is leftover moisture on floorboards, carpet, or other structural areas. It's not advised to handle mold alone because it can be hazardous to your health and safety.
Our Akron-Canton mold remediation technicians can assist with urgent mold removal Canton Ohio and surrounding areas. If your property is the site of a mold infestation, we can provide same-day mold removal.
911 Restoration experts are trained to inspect invisible and visible mold using professional mold removal tools.
Don't let mold lead to more expenses damages. Call 911 Restoration of Akron-Canton for immediate assistance with mold removal, flood cleanup, or smoke removal. Our technicians are certified to handle any type of mold infestation that enters your property.
Sewage Backup and Cleanup
Have you ever had a sewage backup problem in the middle of the night? Call 911 Restoration for assistance with everything from sewage backup, flooding to mold remediation.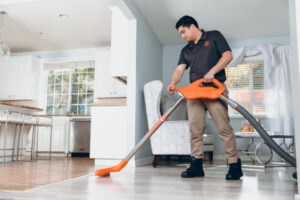 For this reason, our sewage cleanup Canton crews are on-call 24 hours a day, seven days a week! They work carefully to sanitize your property and take care of sewage water damage or flood damage.
Untreated sewage water backup can lead to costly repairs, not to mention the growth of parasites and other bacteria. It is important to maintain your property and reach out to a disaster restoration company like 911 Restoration to help restore your property and keep it safe and odor-free.
911 Restoration sewage cleanup experts are trained to safely and effectively handle sewage backup problems. Our technicians carefully inspect your area for mold following flooding as well.
Your health and safety are our priority. 911 Restoration can help with a sewage backup emergency, burst pipe, or ceiling leak. Don't hesitate to contact 911 Restoration for urgent same-day sewage water damage restoration.
Fire and Smoke Damage Restoration
Along with water damage restoration and mold decontamination, 911 Restoration handles fire damage restoration in Akron, Canton, and Louisville.
We'll work quickly to salvage and even pack certain items before beginning the restoration process.  After all, we're here to alleviate the burden of disaster and provide your residential or commercial property with a Fresh Start! Hire a professional fire damage restoration Akron you find yourself with a water or fire damage emergency, call 911 Restoration for fast service! We know how important it is to restore your property as quickly as possible.  Furthermore, our experts will answer any questions you may have about insurance.  First time calling us?  No worries!  We'll help guide you completely through the restoration process.
Disaster Restoration in Akron-Canton
911 Restoration offers peace of mind by keeping costs low and offering immediate disaster relief and recovery to the citizens of Akron.
Whether it's flooding, sewage backup, or mold, our team at 911 Restoration of Akron-Canton can quickly restore your property.
We'll handle everything from water damage restoration to sewage backup, mold remediation, and all other aspects of disaster restoration.
Furthermore, if you've tried to find separate contractors, 911 Restoration can help. We specialize in many aspects of full residential and commercial property restoration. Our disaster restoration team can handle flood-cleanup, puff-back cleanup, smoke removal, mold remediation, fire damage restoration, and more.
When you're dealing with a flooded basement that needs immediate attention, call 911 Restoration of Akron-Canton.
Commercial and Water Damage Restoration in Akron-Canton
Water damage can bring your bustling business to a standstill. In some cases, it can take weeks or months to restore operations.  In fact, this downtime can cost you millions of dollars in business loss.
Unlike our competitors, we are at your service around the clock 24/7/365, even on the holidays!  We perform restoration work to the highest standards and in the fastest time.  We'll also ensure your business resumes operations with minimal interruption. 911 Restoration is a name you can trust and rely on for quality commercial restoration services.
We're a "Fresh Start" company, and each member of our team has completed IICRC-certified training to ensure your property is restored professionally.
Whether you're dealing with fire damage, a burst pipe, or a ceiling leak, our disaster restoration technicians can assist you right away. Contact commercial damage restoration company today!