Water Damage Restoration in Akron-Canton
Weather Alert: If you are experiencing weather-related damage from the storm, call us today for emergency assistance! 
Water Damage Restoration Experts – 911 Restoration of Akron-Canton
Our water damage restoration technicians in Akron-Canton will check your flooded basement and eradicate any remaining moisture that may pose a hazard to your property. We know how stressful it can be to deal with a toilet overflow, ceiling leak, or extensive flooding. We are here to provide peace of mind, so feel free to contact 911 Restoration to get a professional restoration job done.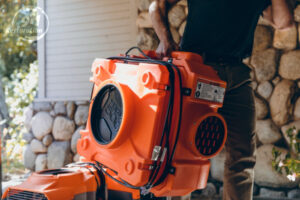 They will arrive at your property within 45 minutes to assist with inspection along with water removal, flood cleanup, and mold decontamination methods if required. After a flood occurs, it is important to get your property thoroughly sanitized and examined by mold decontamination experts.
Certified Restoration Specialists in Akron-Canton, OH
At 911 Restoration of Akron-Canton, we offer a Fresh Start with our comprehensive selection of property damage restoration services, including but not limited to:
Whether you're an Ohio homeowner or business owner, 911 Restoration of Akron-Canton is your Fresh Start! We'll communicate with you throughout the entire process, help answer questions related to insurance, and restore your property to its pre-damaged condition. One of our IICRC-certified teams is dispatched within 45 minutes of your call! Contact us today, and one of our friendly representatives will assist you in finding the nearest Ohio location.
Serving the communities of Akron, Canton, Cuyahoga Falls, Louisville, and surrounding areas.
Quick Disaster Relief When You Need It Most
Our water and fire damage restoration specialists are IICRC certified and trained. They will come well-equipped in less than 45 minutes of your call and provide you with fast relief.  Rest assured, we will restore your property to its previous state so that you can make a fresh start with minimal disturbance or disruption.
Our commitment to professionalism, end-to-end solutions, reliable service, and attention to detail have earned our customers' trust and respect. At 911 Restoration of Boise, our experts handle every aspect of your property damage, from a free visual inspection to water removal, deep cleaning, repairs, and a final coat of paint. Hence, you can have the peace of mind that your property will be restored in the fastest time to your complete satisfaction.
911 Restoration is a licensed, certified, and bonded disaster and water restoration company.  We offer water damage restoration, flood cleanup, smoke removal, mold remediation, commercial damage restoration, and more.
As a nationwide restoration company, we specialize in a variety of projects such as sanitization, deep cleaning, mold decontamination, and full property restoration projects in Akron and surrounding areas.
Moreover, we provide same-day service to residents and commercial property owners in Akron, Canton, and Louisville. When you professional restoration services after a disaster — we can help.