Crime Scene Cleanup in Akron-Canton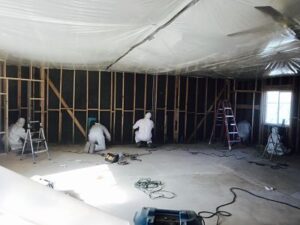 Having your home or business become the site of a traumatic event is already challenging enough, whether it's a murder, suicide, accident or any type of crime scene. And while plenty of companies now offer specialized biohazard cleanup, even here in the Akron-Canton area, not knowing which one to fully trust can make a very difficult situation even more stressful and upsetting.
This is why, aside from repairing damage from natural and man-made disasters, 911 Restoration is one of a few locations that also specializes in crime scene cleanup. We know first hand that tragedies can happen in more ways than one, and we are more than equipped to do whatever it takes to help our communities across the country.
Our professionals are available 24/7/365 and can arrive at your property within 45 minutes of your call. Emergencies can occur any day at any time, and biohazard cleaning needs to happen quickly before you can start to get back to normal.
We are a locally owned and operated branch, fully licensed and bonded, and all of our technicians are IICRC certified and fully trained in hazardous waste disposal. They are not only completely thorough with their cleanup, but they also handle each scene with the utmost sensitivity and professionalism. 
Safely and Thoroughly Removing Biohazardous Waste
All restoration professionals know that you can't clean up and repair the aftermath of a crime, accident, or other violent event through regular means. Whether there's blood, fecal matter, other bodily fluids, or dangerous chemicals, the scene immediately becomes a hazardous environment which will require specialized cleanup and disposal techniques. Some of the traumatic events that require our services include, but aren't limited to:
-Homicides and Suicides
-Natural Deaths
-Chemical Spills
-Tear Gas Dispersion
-Fingerprint Dustings
-Decomposition Odor
And if your Akron or Canton property does become a site for any of these events, it's important to remember that an investigation could take some time. Depending on what just happened, detectives may need many hours, or even days, to fully process a scene and collect evidence. In that case, staying safe and allowing them to do their job should be your top priority in order to get your case solved.
After law enforcement has fully processed the scene and given you the go-ahead, call 911 Restoration of Akron Canton right away to begin cleanup and disposal. Our experts arrive with the most effective biohazard decontamination techniques at hand to promptly remove and dispose of all bodily fluids and hazardous materials left at your property. They then fully sanitize and disinfect the space, even removing difficult odors, to ensure that it's safe for you to re-enter your home or business.
A Discreet, Professional Crime Scene Service That You Can Trust in Akron-Canton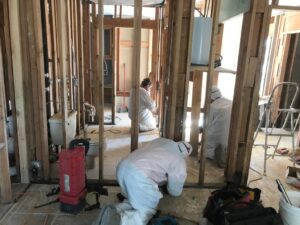 We here at 911 Restoration of Akron-Canton are experienced in helping people recover from all types of disasters, so your peace of mind is always number one when it comes to our services. We don't just clean and restore your property, we do everything we can to provide you with a first step towards getting back to normal after a major catastrophe.
Our crime scene cleanup crew is both highly experienced in biohazard decontamination and extremely sensitive to your current need for privacy and safety. We'll perform all of our tasks thoroughly and discreetly so that the neighbors won't ever suspect a thing. And if a criminal investigation is still underway, we do everything we can to work with the local detectives and get your case resolved.
Furthermore, our representatives are always on standby to talk you through the complicated insurance process and address any questions or concerns that you may have. We'll let you know what can be covered and will even bill your insurance company directly to lessen the burden for you. And our on-site technicians are more than happy to talk things over and give you an insight into our cleanup and restoration process.
911 water Restoration has successfully helped our customers through the toughest of times for years now, and we'll continue to serve you and your community in every way that we can.
We're available 24/7/365 to clean up after traumatic events in Akron, Canton, Louisville, and the surrounding areas.