Sewage Backup and Cleanup in Akron-Canton
When you're experiencing sewage backup in Akron-Canton, you need a reliable and experienced contractor that can handle sewage cleanup. Fortunately, 911 Restoration is trained to treat carpet water damage or same-day sewage water backup.
Our Akron-Canton sewage restoration technicians provide 24/7 sewage cleanup to property owners and residents in Akron, and surrounding cities like Canton, and Louisville. Our sewage water cleanup crews work quickly to extract remaining water. Untreated sewage water backup can lead to sanitary, health hazards, and extra expenses.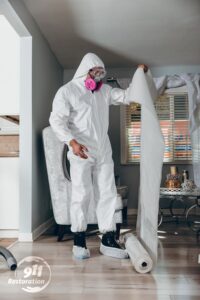 911 Restoration specialize in water damage restoration and 24/7 sewage restoration in Akron and surrounding areas like Canton, or Louisville.
No matter what time it is, our sewage water backup technicians will be dispatched to your property within 45 minutes.
Prevent any further Sewage Water Damage in Akron-Canton
Don't let sewage water damage remain untreated. For instance, a flooded basement or burst pipe can cause further costly damages if not properly handled by expert sewage cleanup technicians. Our sewage water damage technicians are IICRC-certified and skilled in tackling sewage water damage as quickly as possible. Our goal is to provide peace of mind and help restore and repair your property from sewage water damage or a mold infestation following flooding.
911 Restoration offers 24/7 immediate sewage cleanup for your property. Our water damage restoration technicians are trained to inspect mold following a flooded basement, ceiling leak, or toilet overflow. Sewage water damage can place a dent and even halt commercial operations and productivity.
As a nationwide sewage cleanup company specializing in water damage restoration, we understand the severity and urgency required. Sewage backup in Akron can cause an immense amount of stress or lost revenue but when you need a professional to provide quality sewage cleanup and take care of a clogged or burst pipe, don't hesitate to contact 911 Restoration.
Untreated sewage backup in Akron can lead to sanitary issues and pose a concern to residents and commercial business owners and employees.
Our Akron-Canton sewage water damage crews are committed to treating your property as if it were theirs.
Need a hand with sewage water backup or toilet water damage? Contact 911 Restoration near me today for 24/7 quality sewage water cleanup in Akron-Canton.
Reliable, Same-day Water Cleanup in Akron-Canton
911 Restoration is skilled and trained to remedy sewage water damage using professional tools to eradicate moisture from your property.
During the year, your property may be vulnerable to heavy rains, storms, or other flood situations that can cause sewage water backup, a burst pipe, or other issues but fortunately, 911 Restoration can assist with full residential or commercial restoration.
911 Restoration of Akron-Canton strives to quickly restore your property. If moisture remains on your property, this can lead to mold growth or a greater risk of rotting and other structural damages. This is why it is important to act quickly and contact our Akron-Canton sewage cleanup crews for timely help, and other surrounding regions like Louisville.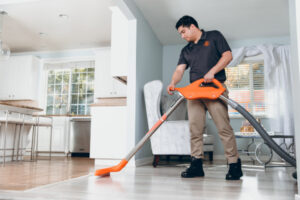 Sewage water backup can happen at any time and cause an inconvenience to both commercial and residential property owners.
Upon arrival, our Akron-Canton sewage water cleanup technicians help pack and store any at-risk belongings. They then proceed to extract moisture from your property using professional grade equipment.
Our Akron-Canton sewage backup professionals work with compassion and a sense of urgency to fix and restore your property in no time.
We treat sewage backup and ensure that disease-causing bacteria or other dangerous particles are treated. Our sewage backup cleanup technicians are equipped and trained to disinfect and sanitize your space as quickly as possible.
When you're dealing with carpet water damage or sewage water damage, don't hesitate to contact 911 Restoration of Akron-Canton.
A Fresh Start After a Sewage Backup
Never try handling sewage water backup on your own. Bacteria or hazardous particles can be dangerous to your health and overall safety.
Our sewage backup cleanup technicians are dispatched to your property within 45 minutes to begin the restoration process immediately.
A toilet overflow or carpet water damage can cause structural damage, future costs, and even lead to the risk of a mold infestation. Our Akron-Canton specialists are IICRC-certified and work hard to treat burst pipes or sewage water backup in Akron or surrounding cities.
From floorboard replacement to drywall repair and crawl space cleanup, 911 Restoration thoroughly handles all aspects of restoration. Contact 911 Restoration of Akron-Canton the next time your property needs sewage restoration.