Covid Sanitization & Cleaning Services in Akron-Canton
With COVID – 19 impacting our daily lives, residents and commercial business owners in Akron-Canton are increasingly looking to restoration companies for professional sanitization, disinfecting, and deep cleaning services.
911 Restoration provides 24/7 quality water damage restoration and sanitization services in Akron, Canton, and Louisville.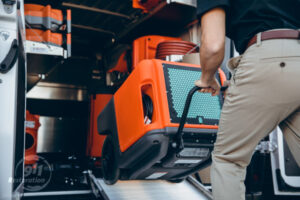 When you're looking for a quick turnaround for deep cleaning and disinfection solutions, don't hesitate to reach out to 911 Restoration of Akron-Canton. As a "Fresh Start" company, we strive to provide peace of mind with thorough sanitization services.
It's no surprise that COVID – 19 has changed every aspect of our lives, but it has also shed light on the importance of frequently sanitizing and disinfecting commonly touched surfaces in addition to mask-wearing.
911 Restoration of Akron-Canton can assist with emergency sanitization services. We utilize professional grade disinfection tools to provide deep cleaning solutions to your property. Common household products may not cut it when it comes to deep cleaning. Our experts use professional tools to provide thorough sanitization and disinfection solutions.
If you own a business in Akron or surrounding areas like Canton and Louisville, it's important to stay on top of health and safety protocols. This means ensuring that your property undergoes regular deep cleaning and sanitation by a trusted and reliable professional sanitization company that can help.
Our sanitization technicians are trained in IICRC and current CDC and EPA protocols.
Covid Professional Deep Cleaning for Your Akron-Canton Property
Known primarily as a water damage restoration company, we also specialize in a variety of sanitization projects to help prevent mold outbreaks from growing at your property. We also use special disinfectant solutions to restore your property and keep it clean.
At 911 Restoration of Akron-Canton, we've received a number of inquiries for sanitization services in Akron and surrounding regions like Canton and Louisville. As a "Fresh Start" company, we strive to restore properties so that you can return to your residential or commercial property with confidence.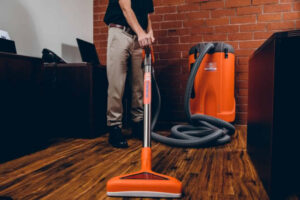 Holding off on sanitization at your Akron-Canton property may lead to more damages and health and safety issues. It's important to ensure that your commercial property doesn't fall behind on proper deep cleaning and sanitization protocols. Check with your local or county health and sanitization requirements for more information.
Whenever you clean countertops or other areas of your kitchen or bathroom, always remember to wear disposable gloves and practice disinfecting frequently touched surfaces and areas. We'd recommend reaching out to a professional restoration company that has the skills and tools to offer thorough sanitization and disinfection services.
Keep your property odor-free, clean, and sanitized. 911 Restoration helps make sanitization and deep cleaning a priority.
For 24/7 restoration and sanitization services, contact 911 Restoration of Akron-Canton for quality commercial restoration and sanitization services in Akron, and surrounding areas like Louisville and Canton.