Construction Services in Akron-Canton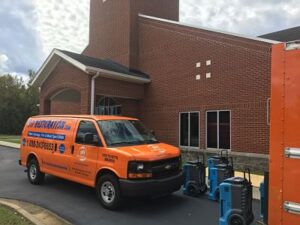 As hard as we try to restore every piece of property in Akron-Canton that we can after an emergency, unfortunately there are some that just can't be saved. Sometimes, when worst comes to worst, the entire structure will need to be torn down and rebuilt from the ground up. And at that point, you'll need to find a residential construction services company that you can trust completely. 
Fortunately, 911 Restoration of Akron-Canton can now offer construction services in these especially trying cases. As the go-to restoration professionals across the United States and Canada, we've repaired many homes and businesses that were destroyed by natural and man-made disasters. We've dedicated ourselves to giving our neighbors a truly Fresh Start and use only the best techniques at hand when we find new ways to provide it.
Locally owned and operated, we know this area like the backs of our hands and can outfit your new property with everything it needs to keep standing for many years to come. And our IICRC-certified professionals have construction backgrounds and are expertly trained in containing and disposing hazardous material. No matter the reason for your sudden home reconstruction, we'll pull out all the stops to get you right back on your feet.
Although we always need time to fully plan out our construction service jobs, we're still available 24/7/365 in Akron-Canton for all emergency calls and immediate questions. And we can guarantee that someone will be on site within 45 minutes of taking your on-site request.
Giving You Construction Services to have a Truly Fresh Start After Any Major Disaster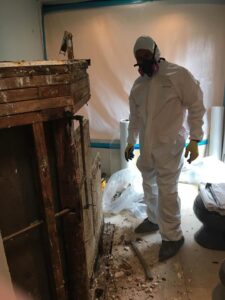 You may have just experienced a house fire that's completely destroyed everything, and now you have to start over from square one. Maybe your home was the sight of a violent crime, or you might have bought a new piece of property that's sustained so much unchecked water damage over time that it's no longer safe. Whatever just happened, you'll need to tear it down and start off with a clean slate.
Once the demolition crew has done their job, call 911 Restoration of Akron-Canton to start planning your big rebuild. Our experts fully are up-to-date on all of the current city housing codes, so you can be confident that your new home will be as safe as possible.
One we arrive, and depending on the type of emergency that you've just experienced, we'll do a free visual inspection of the area. We'll then discuss what you need done and if anything needs to be replicated. From there, and perform all of the general construction and restoration jobs that include:
-Rebuilding the structure
-Drywall and insulation
-Replacing floors and tiles
-Roofs and windows
-Plumbing and electrical
As stated before, our combined years of experience restoring and rebuilding homes after all types of emergencies
We also make it a point to keep you in the loop every step of the way, no matter how our construction process is going. After all, it's your property, and our job isn't successful until you're completely satisfied.
We're Here to Guide You Every Step of the Way
When we at 911 Restoration of Akron-Canton say that we're here to give you a Fresh Start, we mean it in more ways than one. We're not just re-building a house, we're also providing you with a first step towards getting your life back together.
Losing your home or business suddenly takes a massive toll on your life and well-being, and we've seen firsthand how desperate people can be to return back to normal. For this reason, we always take on each job with the utmost respect, sensitivity, and professionalism.
As with all of our other services, we offer a free insurance consultation for property owners to inform them what can and can't be covered. We'll guide you through the complicated claims process and stay in contact with your insurance company to make sure they've been billed. The phone lines are also open 24/7/365, and our dedicated office staff is more than happy to answer your questions and provide you with updates. 
911 Restoration is much more than just your local restoration company. You're our neighbor, and we'll do everything we can to put your mind at ease from day one onward.
Our professionals provide new construction and home restoration for those living in the Akron-Canton area.